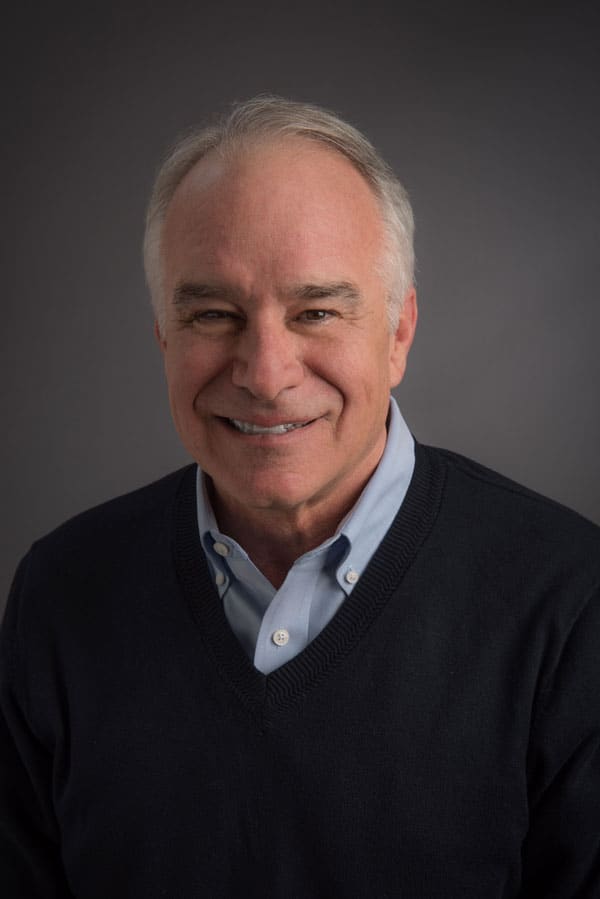 Licensed Real Estate Salesperson
As a lifelong resident of Plattsburgh, with its Montreal influence in our backyard, my wife and I take pleasurein the many outdoor activities this area offers - hiking and skiing the Adirondacks (near Lake Placid), Vermont, and Canada; sailing, boating and swimming in the beautiful and historically significant Lake Champlain, in addition to golfing and biking along its shores. It's easy to see, after a short career in San Diego, why we returned to the North Country to raise two sons in what [...]
As a lifelong resident of Plattsburgh, with its Montreal influence in our backyard, my wife and I take pleasurein the many outdoor activities this area offers - hiking and skiing the Adirondacks (near Lake Placid), Vermont, and Canada; sailing, boating and swimming in the beautiful and historically significant Lake Champlain, in addition to golfing and biking along its shores. It's easy to see, after a short career in San Diego, why we returned to the North Country to raise two sons in what we considered a safe, family oriented environment ...a decision we thought we'd regret but cherish to this day. They, too, chose northern New York, enabling us to pleasure in the glory of grand-parenthood.
Spring boarding a successful sales career, I use my experience and knowledge of the area to help home buyers and sellers find their dream homes, and investors find commercial real estate. It's a passion of mine and a career I truly enjoy. C21 The One is a respected, revered firm that I am proud to align with.
I know it's cliche, but there truly is 'no place like home' in the foothills of the Adirondacks and on the shores of Lake Champlain!
Office Location
438 Route 3 Suite 200
Plattsburgh, NY 12901
Specifications
Languages:
Specialties:
Service Area:
Jay's Testimonials
Found Jay very helpful. Kept us well informed while searching for a home. Would definitely use Jay again and highly recommend him.
Maureen Titherington Plattsburgh
25 December 2018, 18:07 PM
From start to finish Jay Recore and his team were the comprehensive answer for how to sell my house. Jay had insight, suggestions and plans for everything I was concerned about. He was always accessible and frequently checked in with me to sync up. I never had any doubt everything was in good hands. I would recommend him to anyone. What a great service!
Walt Shekrota
29 January 2021, 13:00 PM
Jay did an excellent job in helping us find the perfect home for our family. He is very knowledgeable of the area. He was timely when it came to open house appointments. If we had any questions, he was sure to follow up with an answer on the same day. He also checked up on us from time to time with updates on the house. Overall, he made the experience of buying our first home stress-free. I could not be more thankful for having him as our realtor!
Kaylan Smith, Plattsburgh
14 January 2019, 14:19 PM
Jay is the hardest working realtor my husband and I have ever worked with, by far, and we've bought and sold many homes! He is also extremely knowledgeable of the local area, very professional, down to earth and easy to work with. He had a difficult and long on the market property listed for sale and he was willing to show it to us the day we could make it to town, eagerly snowshoeing down a long driveway and across many trails through a foot of snow with us so that we could see the [...]
Jennifer S. Latham, NY
17 January 2019, 12:45 PM
Jay was awesome to work with. He was so personable! We are so grateful for the time and effort Jay had put into helping us sell our home and purchase a new one. He had made the process stress free. He was always available to answer any questions we had and explained the process in a way that was easy to understand. We never felt out of the loop. I would highly recommend Jay and his team to anyone interested in buying and/or selling a home.
Kaylan Smith, Plattsburgh
18 February 2021, 19:01 PM
Jay Recore is very personable, professional, and patient. He worked with my husband and I for months and we never felt pressured into making one of the biggest decisions in our lives with selecting a home. We were first time home buyers and he made the experience easy and comfortable. He was always there to answer any of our questions and took the time to explain things if we didn't understand. We were happy to have him on our journey with us and will always recommend him to family and friends!
Mollie Short, Morrisonville
20 January 2019, 15:34 PM
Jay did a superb job Jay was excellent in all respects
David Mowry Plattsburgh, NY
08 January 2019, 18:37 PM
Contact
Hi there! How can we help you?
Contact us using the form below or give us a call.
Hi there! How can we help you?
Contact us using the form below or give us a call.