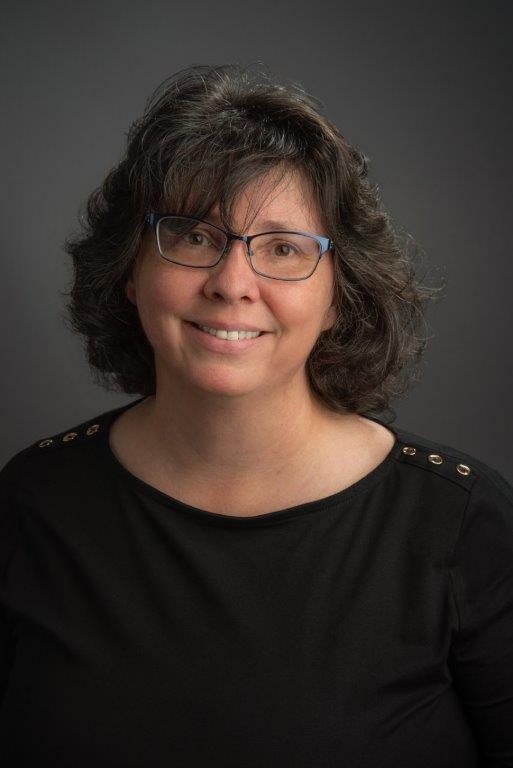 Licensed Real Estate Salesperson
With 18 years of experience in Real Estate, I know buying or selling a home goes beyond a transaction: it is a huge life event. Being born and raised in the area, I have a great understanding of the neighborhoods in our region. Using my knowledge of the area and spending time to learn about you, your family, and your individual needs I can make your buying or selling experience painless by providing exceptional service. I pride myself on the relationships I have built over the years and [...]
With 18 years of experience in Real Estate, I know buying or selling a home goes beyond a transaction: it is a huge life event. Being born and raised in the area, I have a great understanding of the neighborhoods in our region. Using my knowledge of the area and spending time to learn about you, your family, and your individual needs I can make your buying or selling experience painless by providing exceptional service. I pride myself on the relationships I have built over the years and my clients can feel confident that I will work relentlessly on their behalf to help them achieve their real estate goals. My success is measured by knowing my clients are satisfied.
When I am not helping my clients, I enjoy spending quality time with my family and dogs.
Office Location
438 Route 3 Suite 200
Plattsburgh, NY 12901
Specifications
Languages:
Specialties:
Service Area:
Lisa's Testimonials
We absolutely LOVED working with Lisa Laporte. She is very knowledgeable, easy going and hard working. She was quick to respond to calls/texts and provided helpful information on the area as well as service providers.We already told her we would use her again as well as recommend her!!!
Erica & Steve Solecki- Jay,NY
22 June 2023, 16:41 PM
Lisa Laporte was so patient and understanding during my (long) search for the perfect home! She understood my needs and wants in a home and communicated wonderfully. She was an amazing resource through this process!!
Katie, Plattsburgh
28 June 2023, 16:58 PM
Very Patient with the whole Sales.We were not very Optimistic at times but she carried us through assuring us that it would work out at the End.We are now in our new Home.Thanks Lisa.
Bruce and Marilyn Borst,Port Kent,N.Y.
15 August 2019, 16:00 PM
I really do not know anything about real estate except the price range and location that I preferred--so I had many questions and Lisa patiently answered them all. I would recommend her services!!
Ann Fraser, Plattsburgh
03 June 2021, 08:49 AM
Lisa was very helpful through my entire home buying experience. She listened to what I was looking for. And she was always cheerful and happy to help in any way. I would highly recommend her to anyone.
Tim, west chazy
19 July 2017, 15:11 PM
Well done. Very caring and considerate. Also very professional! Memorable. Much love Lisa! Thank you for everything! We can't really remember how we came upon Lisa Laporte but when we finally did go with her we were very satisfied with her!!! We went through a lot of brokers/realtors in the past couple years but LISA was the best but far! She was caring, respectful and only showed us homes we wanted to see... which was a big thing for us because previous realtors were wasting our time [...]
Althe of Peru
27 August 2020, 10:43 AM
It was my first time looking to buy a home and Lisa was wonderful in taking consideration as to what we needed. She was always smiley and friendly and very easy to talk to. When I had a question, she was just a call or text away for any questions that I might have and always had an answer. From start to finish she went above and beyond to assist me and I couldn't ask for a better agent. I would recommend her to anyone who is just starting their search for a forever home or someone who is [...]
Samantha Millett, Peru
13 September 2015, 22:08 PM
Thank you for everything we appreciate it so much!!
Kirstie Bouvia and justin Yelle
09 May 2017, 20:39 PM
We were appreciatative of Lisa Laporte's services and would use her in the future. I was glad she always reached out to us and kept us up to date because the sale was in New York and we leave currently in Florida.
Gary and Cindy Deso
03 July 2023, 09:00 AM
Lisa LaPorte is the hardest working real estate agent I have ever dealt with! Due to errors by the mortgage company she emailed a full set of documents 3 times. She worked to smooth out the wrinkles as they appeared. She was a friendly voice on the telephone who actually encouraged me throughout the entire time, from the day I met her, forward. She is the perfect real estate agent, and though I don't plan on moving again, she would be the first person I would contact. Many thanks to her [...]
Barbara, Essex County, New York
26 July 2020, 20:12 PM
Contact
Hi there! How can we help you?
Contact us using the form below or give us a call.
Hi there! How can we help you?
Contact us using the form below or give us a call.