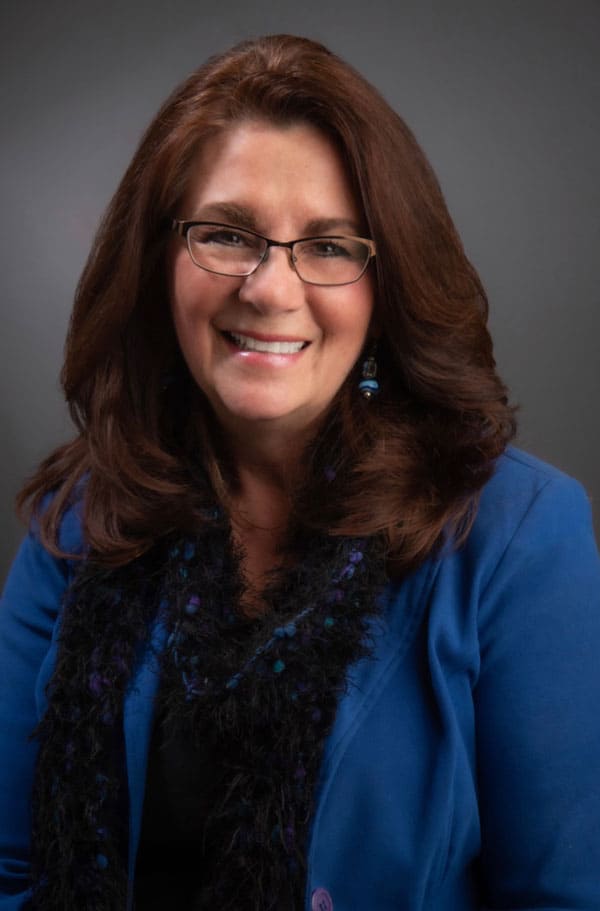 Licensed Real Estate Salesperson
I lived in the south a few years as a young adult, but as a north country native this is my home, and northern NY is a perfect place to raise a family. After retiring from banking and mortgage lending business I was looking for something new. Having my banking background and my parents bieng past owners of Langlois Yando Real Estate in Malone, real estate was a natural transition for me. I loved helping people purchase that new home as a lender and I now have the opportunity to [...]
I lived in the south a few years as a young adult, but as a north country native this is my home, and northern NY is a perfect place to raise a family. After retiring from banking and mortgage lending business I was looking for something new. Having my banking background and my parents bieng past owners of Langlois Yando Real Estate in Malone, real estate was a natural transition for me. I loved helping people purchase that new home as a lender and I now have the opportunity to continue! Besides my family, I'm passionate about being part of the local and international communities by volunteering through Plattsburgh Sunrise Rotary and North Country Mission of Hope.
Office Location
438 Route 3 Suite 200
Plattsburgh, NY 12901
Specifications
Languages:
Specialties:
Service Area:
Kathy's Testimonials
Everything was as Kathy said it would be....No surprises ........I highly recommend Kathy and jay.....
Ron LaFountain …..
31 May 2023, 05:49 AM
Kathy was always there to answer any questions I had and if I had to ever leave her a message she was quick to respond. Kathy is very professional and knowledge at what we wanted and sold our house very quickly
Monica Duso Schuyler Falls
09 March 2021, 13:19 PM
As a first time home buyer and no one in my family had ever bought a home before, her knowledge and experience proved to be invaluable to me. Also an time I had questions or needed anything she was very quick and available to respond.
Quinn Rufa, Plattsburgh
11 March 2021, 10:26 AM
Kathy was awesome to work with! She made the buying and selling process so easy! Buying a home while selling the current one simultaneously was a lot less stressful with her team. She regularly kept us updated on the process and breaking it down in a way that was easy to understand. She was always available to answer our questions. Kathy is dedicated to her job and it shows. I would recommend her to anyone buying/selling a home. Century21 has a well experienced team! We had such a positive [...]
Kaylan Smith, Plattsburgh
18 February 2021, 07:27 AM
Kathy went above and beyond by helping me out a lot with a long-distance purchase. She was there to take care of a lot of things that I would not have been able to do since I was not in driving distance. Plus, she was really awesome to deal with, very pleasant and super helpful! Thanks a lot Kathy!
JZ, Peru, NY
02 October 2020, 12:35 PM
Kathy and I worked well together because she understands and has experience with banks and mortgages that made the process clearer to me. Just as important was her life experiences that included being a buyer and seller herself. All of this combined with the ability to listen carefully and act quickly made her really good to work with. She is able to validate the ideas of the client to created a working relationship.
Ruth Mowry 27 Barcomb Avenue, Morrisonville, N.Y.12962
04 January 2021, 12:31 PM
Kathy was AMAZING and very responsive, friendly, and helpful.
Jill C
04 November 2020, 09:10 AM
Kathy took the time (on a weekend!) to listen to my needs and match me with exactly what I was looking and hoping for. I couldn't be more pleased with the patience, knowledge, support and kindness that Kathy offered and continues to offer!
Ellen Boire Morrisonville NY
07 June 2022, 19:43 PM
Kathy acted as true advisor and friend while helping us buy our house in Plattsburgh. She was on top of everything - tying the loose ends, guiding us to right people. Thank you so much for a great experience!
Vijaya mehta Plattsburgh NY
24 May 2022, 17:56 PM
Contact
Hi there! How can we help you?
Contact us using the form below or give us a call.
Hi there! How can we help you?
Contact us using the form below or give us a call.